As the name and reputation of Open Gardens/Jardins Ouverts has grown, several nationally recognised gardens have joined us to help raise funds for French charitable causes. Most of these gardens carry the status of Jardins Remarquables or similar and we are delighted to include them in our association.
There are many ways Partner Gardens help our Association. During 2019 we held events at two of our Partner Gardens, the first, a 'Party in the Park' at the beautiful Arboretum de la Sédelle with live music by Whiskey Paradis providing a great evening of entertainment with comments such as...
"An absolutely fantastic evening, great vibe in such a beautiful setting"
The second event was a private guided tour of the wonderful gardens at the Château de Neuvic d'Ussel led by Madame Beatrix d'Ussel. The tour was followed by a picnic on the terrace of the Château and the whole event was greatly appreciated by all, with comments from visitors including...
"We had a great time, and we kept lots of memories of this lovely outing"

"What an amazing collection of trees and plants. I was most moved by the chapel. Please thank our hostess thoroughly..."

"We absolutely loved it! A thoroughly enjoyable day."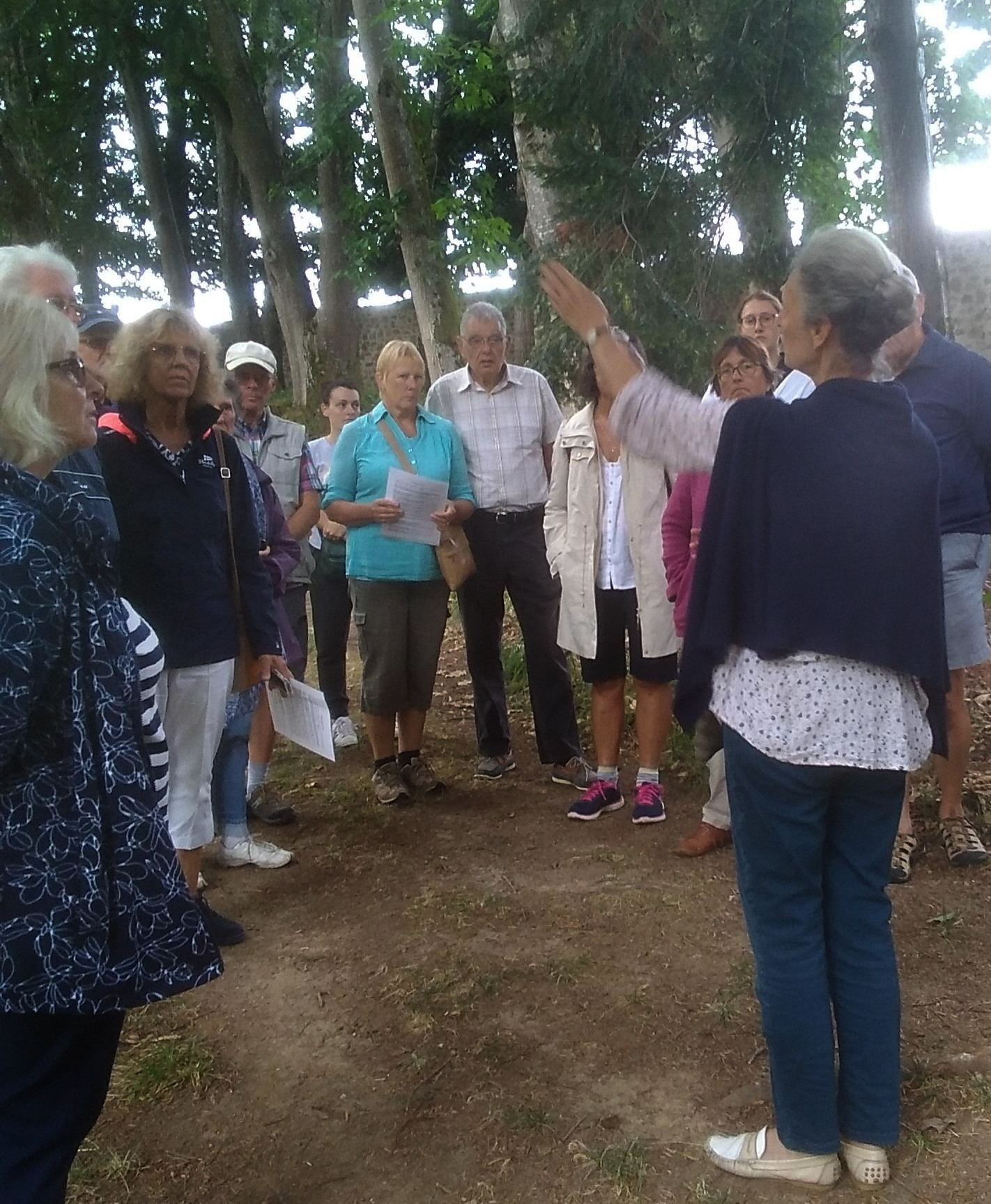 Madame Beatrix d'Ussel leading a guided tour of L'Arboretum du Chateau de Neuvic d'Ussel for friends and members of Open Gardens/Jardins Ouverts.